Image
Reliable Critter Removal in Texas!
Technically Advanced and Knowledgeable
Saturday Service Available
Wildlife Control in Texas
Get emergency wildlife removal services in Texas with Alvin Pest Control! Don't wait for relief when you have a critter in your yard or home that could threaten your pets and family. Give us a call, and we'll send over an expert technician to safely remove your wildlife problem, so you don't have to put yourself in harm's way. Upon arrival, we'll perform an inspection to locate the wildlife and then provide a written estimate and inspection report. Get expert critter control to safely relocate wildlife from your home or yard!
We can handle the following critters: 
Raccoons
Opossums 
Squirrels 
Skunks 
Bats 
And more!
Common Wildlife in Texas
Get some additional information on common wildlife that affect peoples homes in Texas
Squirrels
Squirrels are great to observe in the "wild" but sometimes they create huge problems. Typically, squirrels construct large nests in tops of trees to live and raise young in. Unfortunately, they are very territorial too, this means when the trees are full the houses are the next best thing. Squirrels are destructive to interior areas of attics and wall. Call for a free quote to help rid your home or business from these nuisance pests.
Skunks
Skunks are a nocturnal animal that forages areas for insects, small vertebrates, and fruits for food. They are ground-dwelling animal during the daytime, sometimes there are areas around our homes and businesses that provide that environment. Call for a free quote to help rid your home or business of these nuisance pests.
Opossums
Opossums are North America's only marsupial. Even though their only defense mechanism is to play dead or drool, they are harmless. They rarely get into homes but will be opportunistic to steal some dog or cat food. But if they do present a problem we can safely trap and relocate them.
Raccoons
Raccoons are an opportunistic species that sometimes like to utilize our structures due to the temporary purpose they have, to have babies (kits). Most gravid females seek out a protected void for their kits so they are unable to crawl out, usually down a log void. Since our homes replicate areas like this they take advantage of that. Nature is great but Raccoons are destructive to our structures and are very much a disease carriers. Call for a free quote to help rid your home or business of these nuisance pests.
Image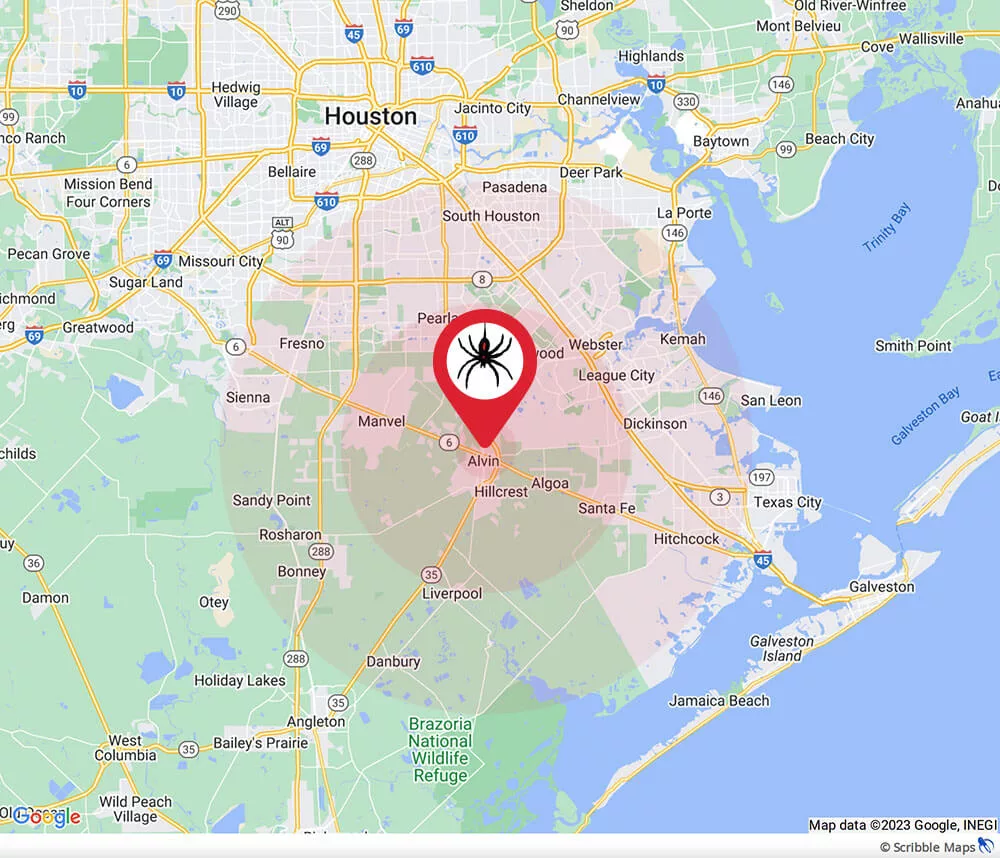 Areas We Service in Texas
There's no one who knows your pest problems better than Texas locals like Alvin Pest Control. Whether you're dealing with ants in the kitchen, rodents in the attic, or hungry termites, we've got you covered!