Image

Don't Let Termites Take Over Your Home
Technically Advanced and Knowledgeable
Saturday Service Available
Termite Control in Texas
Texans are no strangers to hot and humid weather, and neither are termites. These insects actually love that type of environment, which means they're a year-round risk for homeowners in the area. To give your home the protection it deserves, trust Alvin Pest Control. We offer termite control that's safe and long-lasting, so you'll never have to worry about an infestation again.
When you partner with us for termite treatment, we will:
Carefully inspect your home for signs of termite activity.
Create a personalized treatment plan based on your home's current condition.
Eliminate termites using the Sentricon System, which is both safe and effective.
Maintain the bait stations to keep your home protected after the initial colony is gone.
Prevent further damage from happening to your home, saving you both time and money.
Protect Your Home from Termites Today 
Termites cause an estimated $5 billion in damages to homes across the United States every year, making them an incredibly expensive pest. That's a costly statistic, but it's easy to protect your home with our termite control. If you have a busy schedule, we also offer convenient Saturday appointments.
How Sentricon with Always Active Technology Works
Our termite control uses the Sentricon System, which is a science-based option that's designed to eliminate the entire colony. The bait stations are discrete, making them a great way to get rid of termites and prevent future infestations. It's also a safe solution! The active ingredient in the bait is only harmful to termites, so it's safe to use around kids and pets.
Here's how it works:
Bait stations are strategically placed around the perimeter of the structures for maximum results and protection.
Termites utilize the bait as a food source, which they prefer 10 times more than wood.
The bait gets shared throughout the colony and stops termites from molting.
When termites can't molt, they die, which eliminates the colony from the inside.
The bait keeps working after existing colonies are gone, giving you 24/7/365 protection.
Signs of a Termite Infestation
It's very easy for a termite infestation to go unnoticed. These insects stay underground, hidden in mud tubes, or deep inside your home. By the time you notice something is wrong, they've likely caused hundreds—if not thousands—of dollars in damages. But you can save money by keeping an eye out for signs of an infestation! This includes things like:
Mud tubes on the exterior of your home.
Frass, which is also known as termite droppings.
Excessively squeaky or buckling floors.
Bubbling paint or wallpaper.
Hollow-sounding wood.
Maze-like patterns etched into wood surfaces.
If any of these sound familiar, don't hesitate to give us a call right away!
Why Should You Choose Alvin Pest Control?
Alvin Pest Control is the perfect choice for anyone looking to tackle their termite problem. With years of experience and a commitment to customer satisfaction, they are the go-to team of experts when it comes to pest removal and control. They use the latest technologies and techniques to ensure efficient and lasting results. Their team of highly trained technicians have the knowledge and expertise to get rid of all types of pests, from termites to rodents.
Image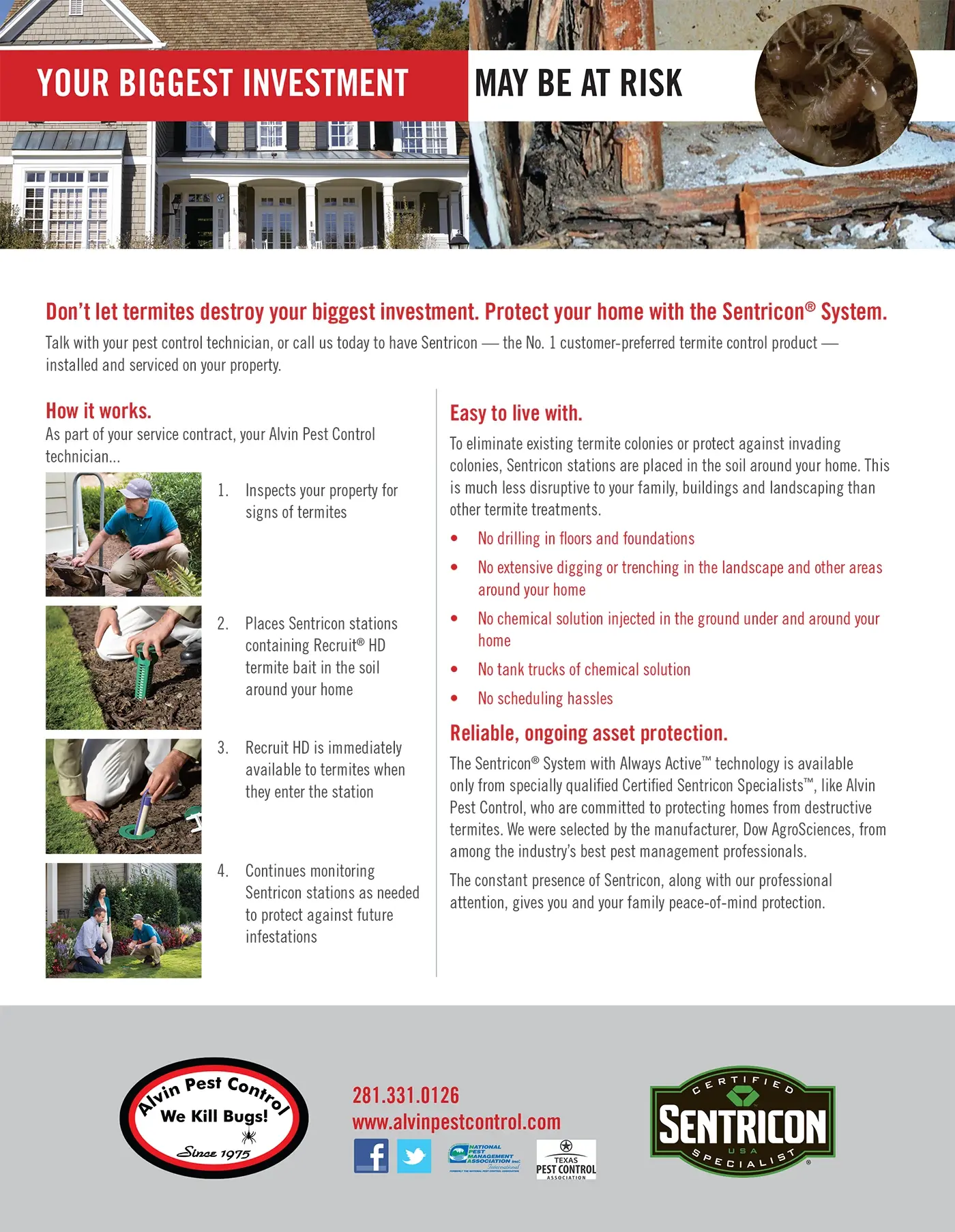 Image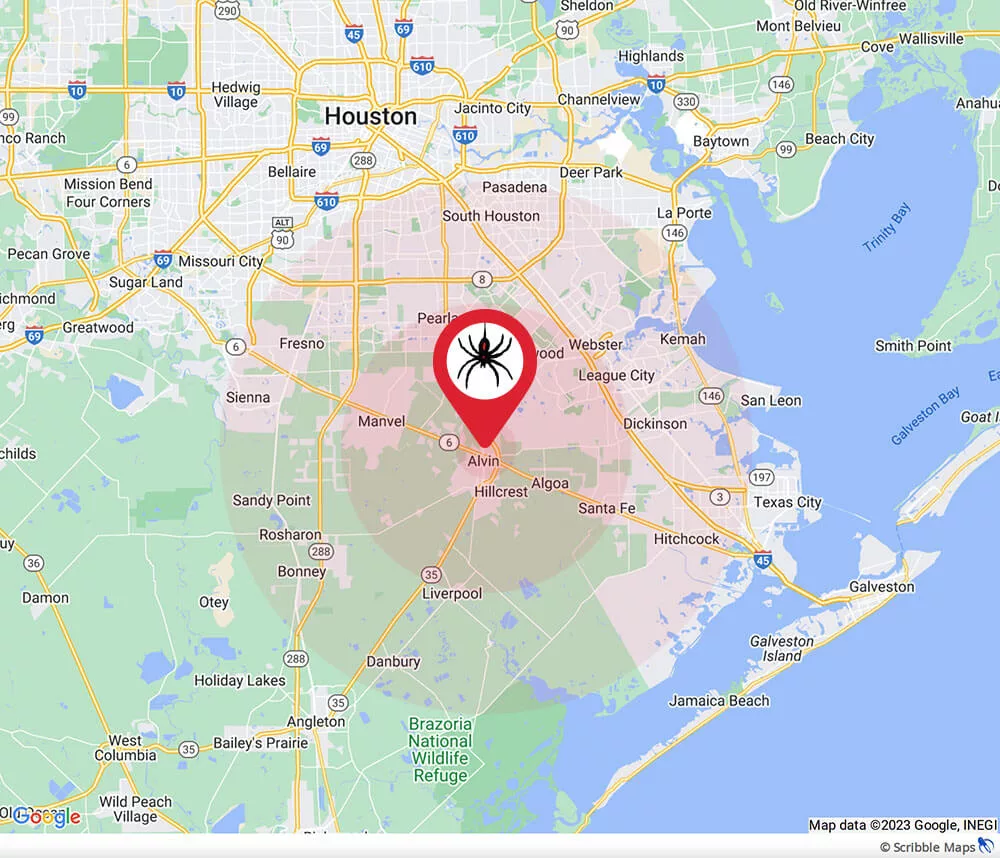 Areas We Service in Texas
There's no one who knows your pest problems better than Texas locals like Alvin Pest Control. Whether you're dealing with ants in the kitchen, rodents in the attic, or hungry termites, we've got you covered!