Image
Long-Term Protection from Rats and Mice
Rodent Control in Texas
Simply put, rodents have no place in your home! They're unsettling, unsanitary, and even dangerous. Rats and mice carry over 35 diseases, including leptospirosis, hantavirus, and salmonella. They can also trigger allergies, raid your pantry, and increase your risk of a fire by chewing on electrical wires. Instead of struggling with DIY treatments, trust Alvin Pest Control. Our exterminators will treat your current infestation while preventing future problems.
Choose Alvin Pest Control Today!
Signs of a Rodent Infestation
Rodents are nocturnal pests, so they stay hidden during the day and come out at night when you're asleep. They also make their nests in hard-to-reach spots, like between walls, behind appliances, and under floorboards. This means you won't always see rodents when they're in your home, which makes it tough to know when you have an infestation. Here are some things to keep an eye out for, and if any of them sound familiar, don't hesitate to give us a call!
Foul odors: Strong, musky odors with no obvious cause can be caused by rodent droppings and urine.
Teeth marks: Their teeth are always growing, so rodents are always filing them down by chewing on things like furniture, drywall, and food packages.
Smudge marks: Rodents bump into things as they scurry and leave behind smudges from the oil in their fur.
Noises in the walls: Scratching noises in the walls or the attic are likely caused by rodents moving around.
Droppings: Rodent droppings look like black grains of rice or small raisins.
Get Effective Relief from Rodents
Rodent infestations quickly become overwhelming, making you feel uncomfortable in your home and putting your loved ones at risk. Our technicians work efficiently and effectively so you have the best protection possible. We also have Saturday appointments to accommodate even the busiest schedules.
Contact us for your inspection today
Trust the Industry Experts 
If you've ever tried to get rid of rodents on your own, you know it's not easy! Instead of guessing what products will work for your home, trust the experts at Alvin Pest Control. We've been in the business since 1975, so we've tried almost every treatment option there is. We'll use our knowledge to create a custom treatment plan just for you that uses the best products on the market. With our help, you'll see results in no time!
Image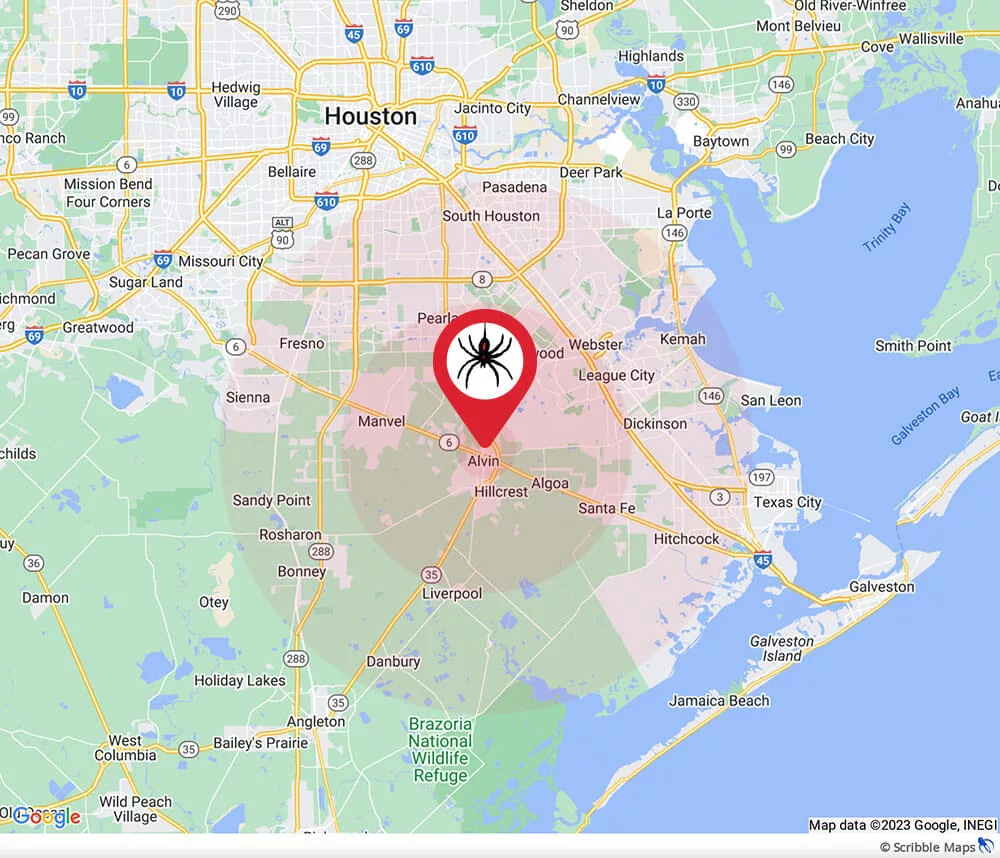 Areas We Service in Texas
There's no one who knows your pest problems better than Texas locals like Alvin Pest Control. Whether you're dealing with ants in the kitchen, rodents in the attic, or hungry termites, we've got you covered!